Description
Mains outlet opens the door for extra power supplies
If you have a few more pedals than six, you can still use the CIOKS Big John! Thanks to its mains link feature, it supplies a CIOKS 4 or CIOKS 8 power unit with 24 volts of AC. Pick up an adapter cable and plug in the other power supply right beside the first. With the mains link feature, CIOKS says you can power up to three power supplies with a single mains power cord!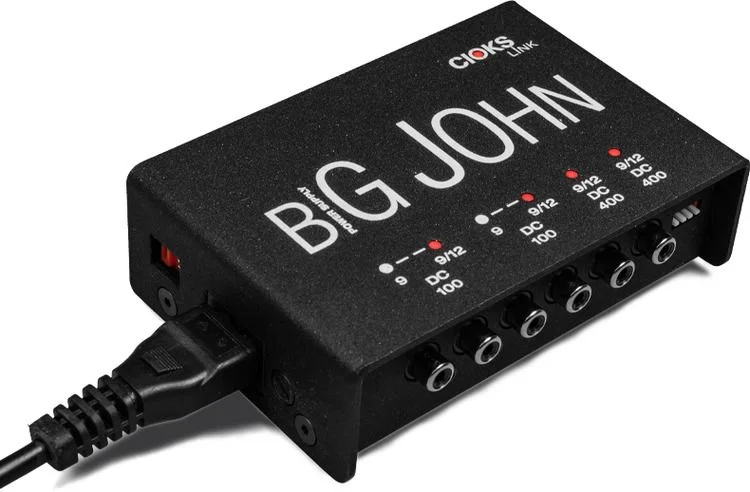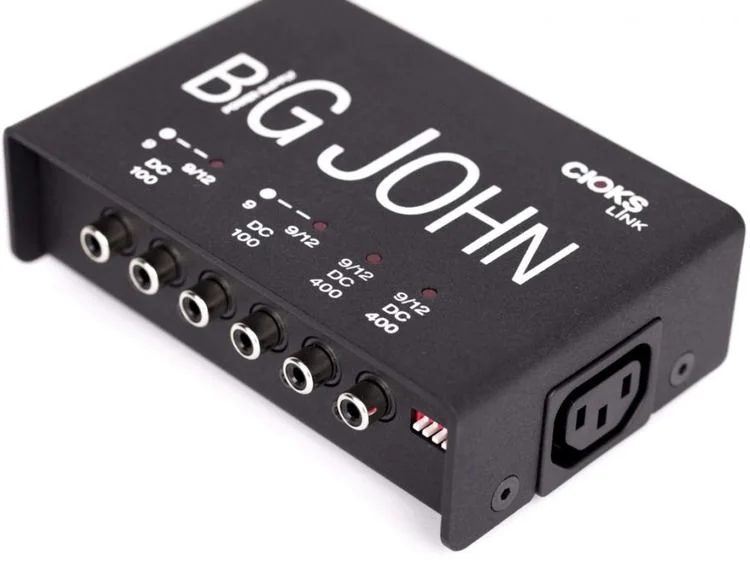 Advanced LED monitoring keeps you on top of everything
The CIOKS Big John is jam-packed with advanced LED monitoring. Individual status LEDs on each outlet remain lit under normal conditions, dim when you reach the upper limits of the outlet's voltage, and shut off upon overload. A global status LED inside the CIOKS logo's "O" warns you if you exceed the unit's 48W power limit.
Included Flex cables:
5 x Standard Flex Type 1 — 5.5mm/2.1mm center-negative DC plug, black
1 x Standard Flex Type 2 — 5.5mm/2.1mm center-positive DC plug, red
1 x Standard Flex Type 4 — 5.5mm/2.5mm center-positive DC plug, green
1 x Standard Flex Type 5 — 3.5mm tip positive jack plug, black
1 x Standard Flex Type 6 — 9-volt battery clip, black
CIOKS Big John Pedal Power Supply Features:
Supplies up to six effects pedals with power
Compact design saves space
Four isolated sections cut down on extra noise
120-volt or 230-volt power input allows you to take your power supply to most countries
AC mains outlet can power a second effects unit
Short circuit protection keeps your gear safe
Includes mounting hardware and 9 flex cables